Men's Fashion Advice – Rocking The Iconic Desert Boot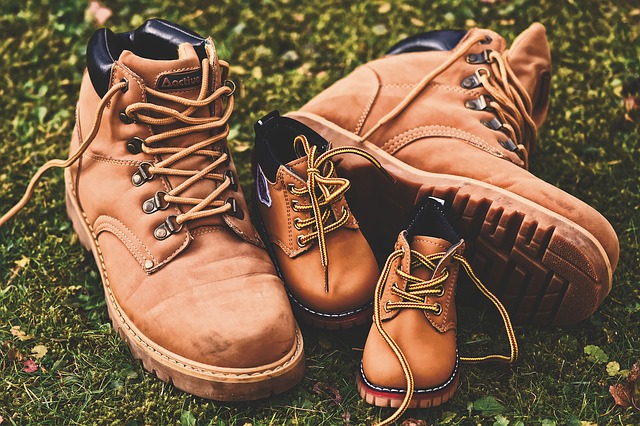 Many men are put off by the fact that trends rise and fall quickly, assuming that high investments of time and money are necessary in order to keep up. However, this is not the case. There are some essentials of menswear that stay consistent, and these pieces should make up the majority of a man's wardrobe. Seasonal trends are simply the additional extras that can be bought as frequently as desired, to compliment the style with a modern twist, or to add individuality.
Thankfully, this summer's key footwear trend also happens to be a wardrobe staple: the desert boot. Adorning the feet of icons such as Steve McQueen and the Gallagher brothers since the 60's, the Clarks Original desert boot in particular has proved a timeless classic. Nathan Clark, of the Clarks shoemaker family, was the original mind behind the desert boot, inspired by the cooling, low-lacing South African 'veldskoen' boots he saw whilst on post during the Second World War.
One of the most versatile pieces of footwear you can own, the simple style of the desert boot works with pretty much every outfit you wish to pair them with. However for those who need a nudge in the right direction, here's a quick look at how to wear them this summer.
Although boots may sound stuffy, desert boots are designed for the sun, so you'll find that a good pair is lightweight and breathable. When the sun starts shining, wear them with a pair of shorts; try a buttoned-up cotton shirt with chino shorts for a smart casual look, or find a vest that goes well with the boots and break up the look with denim shorts. You could also experiment with contrasting, wearing similar shades of boot and shorts against a different colour t shirt.
If the weather's a bit cooler, then you'll probably want to wear them with jeans at some point. A slimmer fitting pair will look best, and roll up the bottoms to fall above the boot tops. A pair of chinos also works fantastically with desert boots; don't be afraid to roll up the cuff a bit further to show a bit of ankle for a stylish, relaxed look. If you have the confidence, then try wearing a beige pair of boots with white trousers and a dark top.
In terms of colour, a classic beige or brown will always be a good investment thanks to their classic look and versatility. You'll also find a lot of opportunities to wear a pair in black, particularly as a statement against bright shorts, or to compliment a pair of dark denim jeans. If you want to stay in style this summer, consider going for a pair in blue; a colour which is most definitely part of the palette of the season this year.
Desert boots have lasted through the years because of their simplicity, so keep it so. Look for simple colour combinations and avoid 'fad' patterns, and you'll find that these shoes work your way into outfits for many seasons to come.
Click here if you're looking for more advice about men's fashion.
------------------------------------------
Improve Your Wardrobe with New Fashion Arrivals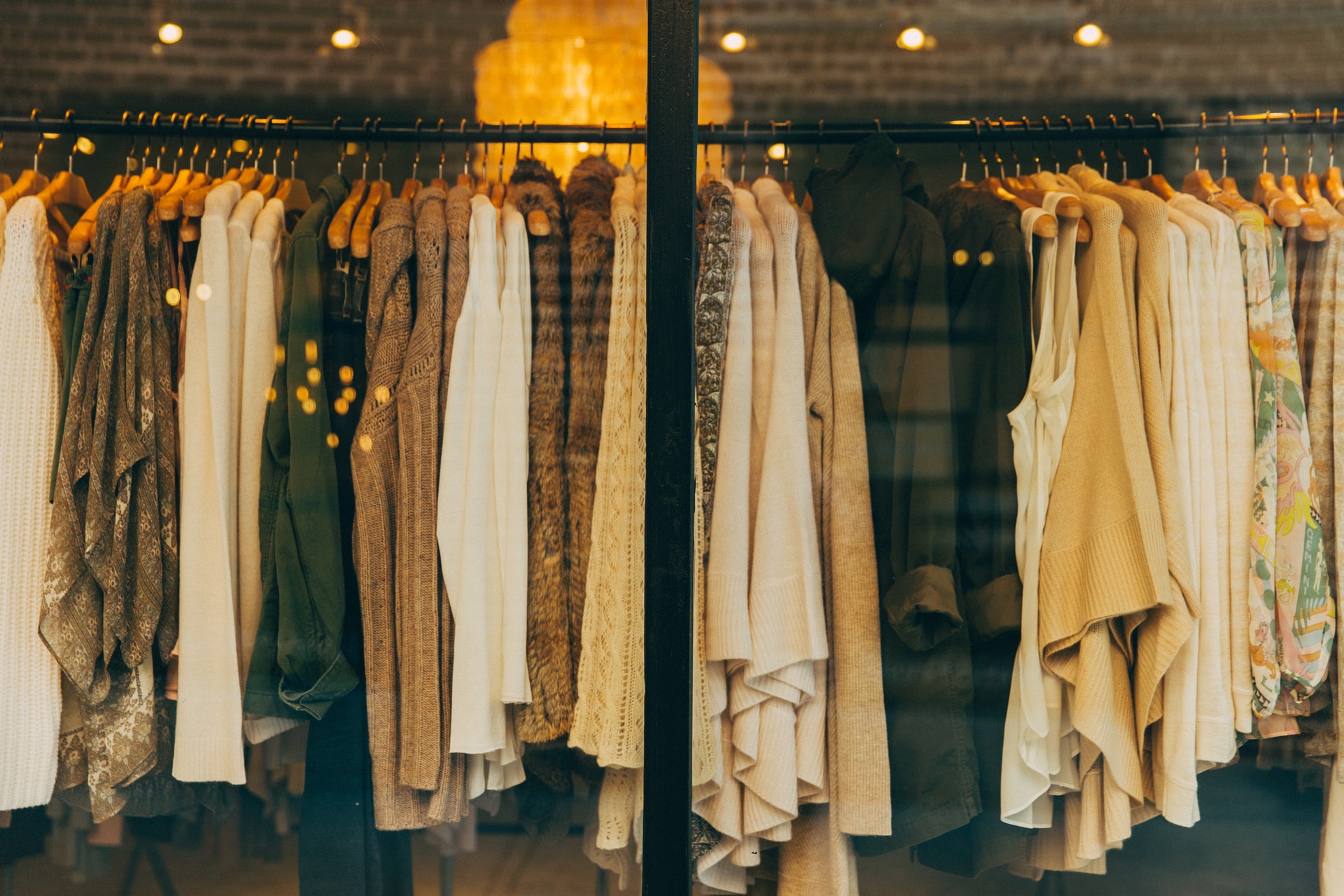 This year, get rid of your boring and dull clothes and increase your wardrobe with the latest fashionable clothes, footwear and add-ons. If you're planning to refresh your closets then this information will surely assist you in following the latest fashion trend. Fashion isn't about putting on clothes, it's about going through the various appearances, trying different clothes and making them well.
Every girl loves to look great and classy. By using some simple fashion tips, you are able to raise your personality. If you value to decorate and appear good then can perform so by including only a couple of top-trending clothes and add-ons that are simple to pair using their existing options, for example tights, or shrugs for adding. Whenever we discuss fashion, we can't avoid add-ons. They are an easy way to refresh your wardrobe. You are able to search for jewelry, devices, mitts, and stunning jewelry, to options for example bags and hair add-ons.
There's been a brand new introduction of ladies Fashion clothing for example dresses, skirts, shorts, jeans, pants, pants, jumpsuits, jackets and knits within the latest prints and colors. Fundamental essentials new styles specifically created for the Australian lifestyle.
Here are the latest fashion clothes and dresses, fashionable which each and every lady must have within their wardrobe:
Cotton Dresses
Enable your body to inhale cotton, A-line style having a matching sash to puppy nip inside your middle. These dresses are ideal for summers and you may style it with simple wedges or switch-flops.
Bohemian Beauty
If you're aware of unwanted weight you'll be able to easily hide your tummy easily within this flowy frock.
Check T shirts
These t-shirts provide you with a girly look in addition to a sporty look. You are able to put on them stylishly by adding all of them with a good t-shirt or top inside.
Jeans
These jeans are once more in fashion. These jeans came in different colours and shades. You may either put on all of them with an easy T-shirt or style all of them with funky tops.
Black Outfits
If you're a fashion lover then you definitely can't ignore these little black dresses. LBD is a vital item which each and every lady must have within their wardrobe. Regardless if you are heading out for a night party or perhaps a formal meeting, these dresses will invariably assist you in searching for elegant and beautiful dresses.
Floral Dresses and Tops
This summer time, style yourself by putting on a floral design dress or top. Beat heat by putting on these flower print dresses in numerous colours.
Sultry Stripes
You are able to pair the dpi having a solid-black blazer to consider this frock in the office to an evening out. These dresses are ideal for any special occasion.
Graphic Tees
Graphic tees are preferred among many ladies. You can just put on all of them with jeans or pants. These tees are ideal for any casual occasion.
Shorts and Baby suits
These stylish and vibrant shorts are a good replacement for jeans and pants. They're considered a perfect outfit for summers.
Gowns and Maxis
Gowns and Maxis always give a stylish turn to a lady. They've shown up in numerous colours and dimensions. Fundamental essentials are perfect for just about any type of formal occasions.
There's been an excellent revolution in female Fashion Clothing. Many new Companies happen to be set up that offer a variety of clothes along with other fashionable add-ons for ladies. With the rise in the trend of internet shopping, many online fashion stores happen to offer a wide selection of womens dresses, tops, jeans, pants, gowns and what not!
Simply go to the site associated with an online fashion store Computer Top Technology Articles, choose the product making payment online. Among the finest benefits of shopping from all of these stores is they offer heavy discount rates around the items. You may also use coupons and vouchers to look at the discounted rates.
Do you want to know more about fashion? Visit Quatty Wot to learn more!
------------------------------------------
8 Ways to Layer Clothes Beautifully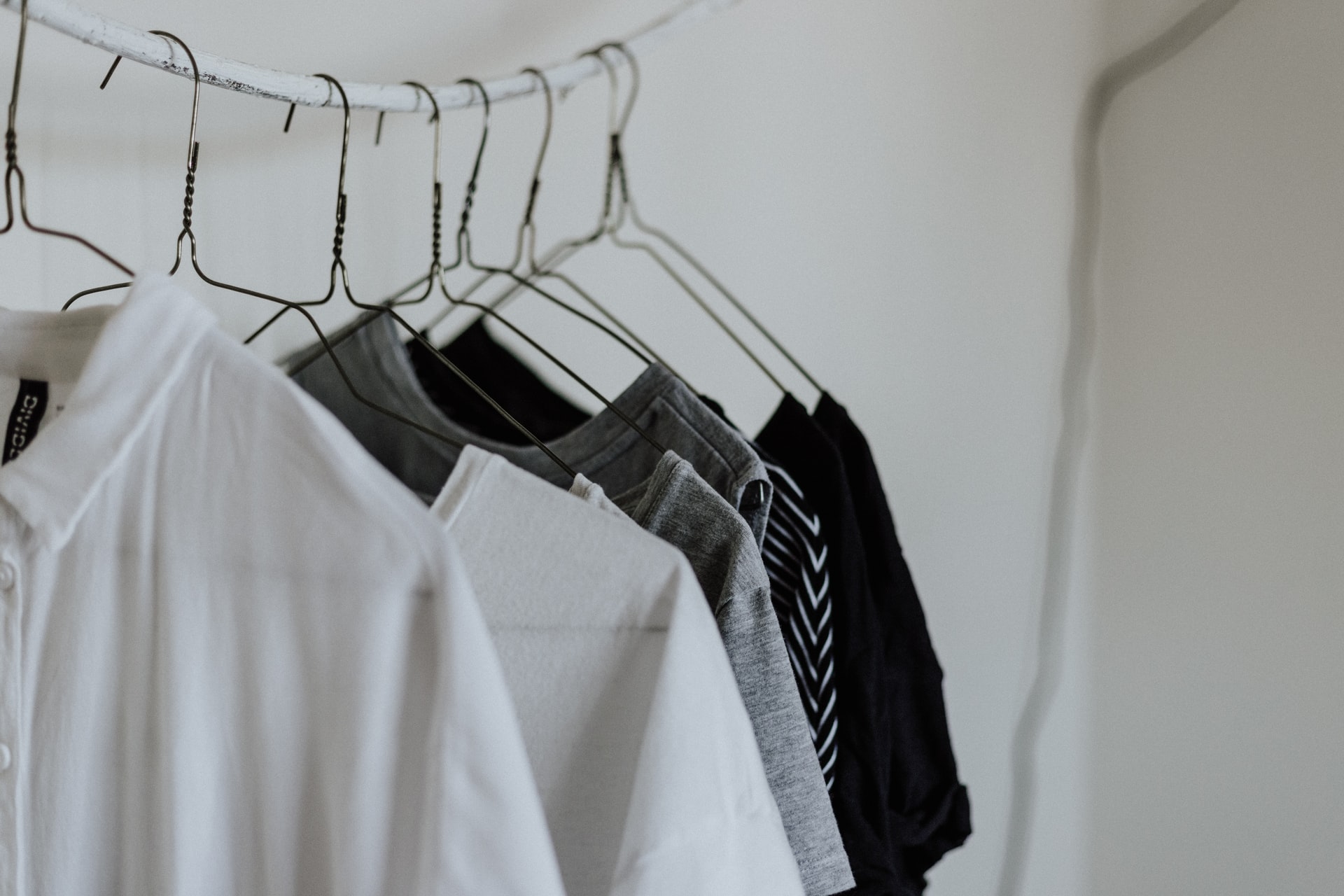 Layering is a beautiful, different and creative way in which to wear items from your wardrobe. This is a manner of dressing that enables you to wear multiple layers of garments one on top of the other. Because autumn is approaching, layering is thus becoming more and more fundamental as the cooler weather sets in.
However, layering is not as easy as it looks – especially if you don't want to appear bulky in the process. When done properly, layering can be very sophisticated, chic and also quite flattering. It has many advantages – the main one being that you can still wear and enjoy your beautiful summer items whilst keeping out the autumn chills with a thicker layer on top.
We've put together some useful tips to help you create a beautiful layered look and still incorporate the latest trends while doing so.
Here are 10 Beautiful Ways to Layer Clothes
1. Layer with neutral colours and simple textures. Pair a black blouse with a cream-coloured cardigan. Add a brown leather bomber jacket on top and a black scarf for a wintry appearance that easily converts when the weather warms up.
2. Opt for a carefree, weekend approach by wearing a tight tee and a loose-fitting kimono-style jacket over it. Keep it crisp by adding leggings and pumps in a completely different colour. You can also wear a chunky belt to add to the layering look.
3. Play with prints and textures. This is really the beauty of layering and this is what makes layering so exciting. Mix and match items that are similar in colour or hue – it doesn't really matter if they are different in texture or pattern. In fact, different is good since this makes for an interesting, eye-catching outfit. Always remember sophistication throughout – add small chic touches such as an up-do, leather boots and a stylish handbag to complement this layered approach.
4. For a pretty, feminine layered look with a dash of urban-edge, combine a pale dress, thin waist belt and black biker jacket. Add matching black leather half boots for a contrasting, chic look that will take you from day to night.
5. For a laid-back, European-inspired look, don a Panama hat, simple floral print dress and experiment with a shirt and jacket as top layers. The boat shoes complement this outfit perfectly here and work together beautifully with the Panama hat to further this European-inspired look.
6. For a dash of country-girl appeal stick to blue denims, tan brown leather and layer earthy, natural tones. This gorgeous combination of blue, brown and black is unexpected yet works beautifully. If you wish to experiment with more colours, stick to the same fabrics - the black leather skinnies together with the tan leather jacket keeps things simple, natural and not too over the top.
7. Stick to a maximum of three main colours when you layer, or utilize shades of a certain colour to further the layered look. This gorgeous maroon scarf works perfectly with the leather biker jacket, maroon striped skirt, matching tights and cute brown boots. Every item is in a similar hue here and the experiment with different textures and patterns is thus appropriate. Overall, this layered look is sexy, modern and chic.
8. Colour is everything when it comes to layering. This gorgeous outfit below shows the importance of textures and colours working together to create something truly beautiful and also something ideal for temperamental weather conditions. A dark grey tee is the base layer, next, a pastel or mint-coloured shirt is added for an on-trend appeal. Lastly, the casual grey sleeveless jacket is something one would never think to add but it works really well and completes this somewhat military-inspired look.
How Not To Layer Clothes
Don't wear too many layers and avoid a bulky look. Layering can make you look like a granny if you wear a thick cardigan so ensure you wear it together with a garment currently trending i.e. mint slacks or an Aztec print skirt. Also ensure your base layers are tight-fitting.
Do you want to know more about fashion? Visit Quatty Wot to learn more!
------------------------------------------
Let your son's feet breathe with Boys Sandals this summer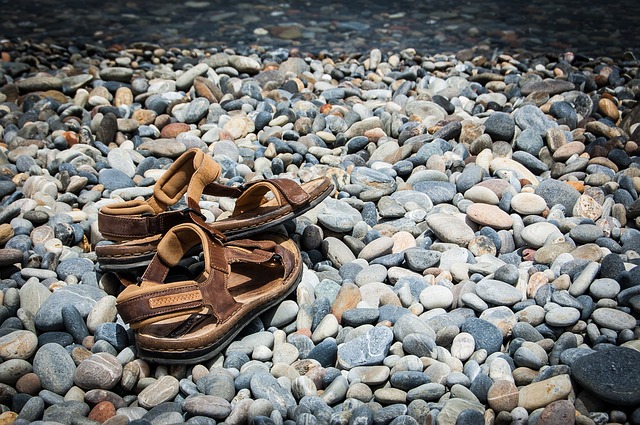 In the hot summer months childrens feet can really suffer unless they are properly looked after.
Making sure feet are kept cool and aerated is extremely important so they don't develop fungus and other such infections and conditions.
It is strongly advised that you try and ensure that shoes and socks are taken off as much as possible. Letting your children run around barefoot is not a problem as long as feet are cleaned afterwards and dirt isn't taken from the outside to inside the house. Exposure to the open air is not only important to keep the feet cool and aerated, it is also important so that feet can develop in a natural way without the restrictions of shoes. So this summer make sure you let your children play around in the garden, on the beach, or in your home without the restrictions of footwear. They will love it and it will help their foot cartilage and bones to develop naturally.
Another great way to help keep feet cool and aerated is to purchase boys sandals. Well fitted sandals are a great way to let your son's feet breathe. Your young boy will really appreciate the freedom they will give him, and you will not have to stress out if he happens to decide to jump in a puddle or rock pool. Sandals are extremely easy to clean and are generally extremely durable when exposed to even the highest levels of use.
Generally speaking, sandals are often a lot cheaper than school shoes and canvas shoes and therefore not too much of your summer budget needs to be spent on ensuring your child has the right footwear. Buying sandals online is always going to be the cheaper option. Make sure you have a good search and check out all of the leading manufacturers and online retailers. One really great company selling a top quality range of boys sandals is Start-rite (startriteshoes.com). This company is at the middle of the price range but really delivers quality footwear that stands a cut above the competition. With a range of different colours, designs and styles this is really a great place to start your search. Specialising in children's footwear and foot care more generally Start-rite are a real resource for all foot related information.
A lack of confidence online is definitely something that stops people buying children's shoes and foot wear for their children. Start-rite has a downloadable child shoe size chart which gets over this problem by providing a solution that is tailored to their sizing. This is a great way to get over the problem.
Want more fashion tips, you can find further at Quatty Wot.
------------------------------------------
First communion dresses and christening wear specialist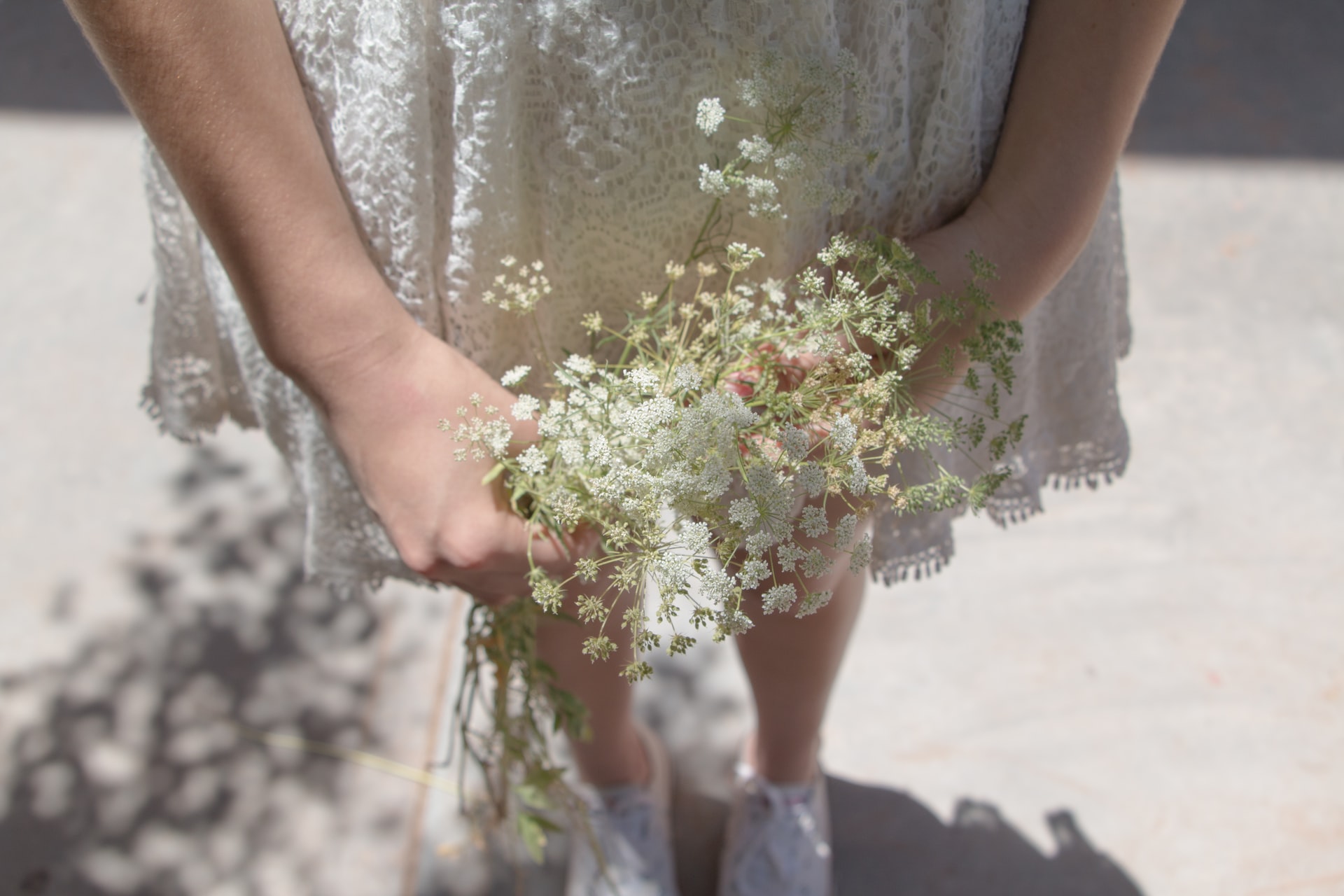 A Christening is the Christian ceremony of baptising an infant usually before he or she is one year old although it can take place at any age. Godparents make promises on behalf of the child to bring him or her up in the Christian faith and to walk with the child in the way of Christ. When the child is seven years old or over, he or she may be able to make the baptism promises themselves. "Baptism" means being immersed in water. Whilst some baptisms do involve full immersion, water from a font is usually blessed and then sprinkled on the baby's head. The baby is blessed with the sign of the cross and a candle given to the Godparents.
A Christening takes place in a church, usually your local parish church and the baptism starts the child on his or her road to faith. It is the first acceptance of God's love. Godparents are appointed to assist the child in this journey as they promise help and support. The congregation of the church also prays for the child and his or her family. The baptism takes place as part of the normal church service.
Everyone is welcome by the Church of England to be baptised and there are no requirements for the parents to be married or for the parents to have been baptised themselves or be churchgoers. It is a very popular ceremony. The child traditionally wears a white or ivory robe but these days more parents are preferring the non traditional dress, suit or romper but usually still in white or ivory.
Godparents are appointed in order to help the child with the big questions in life. You need at least three Godparents, two of the same sex as the child and one of the opposite sex. Godparents do have to have been baptised themselves.
First Holy Communion is a rite of the Catholic Church in which a child receives communion for the first time. The communion wafer and sip of wine symbolises the body and blood of Jesus Christ. A child usually makes his or her First Communion at the age of seven or eight because this is when they can understand sufficiently to make the decision.
A week beforehand, the child usually makes his or her first confession so that they are regarded as without sin before the First Communion is made.
Girls traditionally wear a white dress and a veil. Boys usually wear a suit or something smart. The family of the child in question usually has a party afterwards for friends and family.
Click here to let Quatty Wot guide you through the fashion tips.
------------------------------------------
Understanding Your Color Profile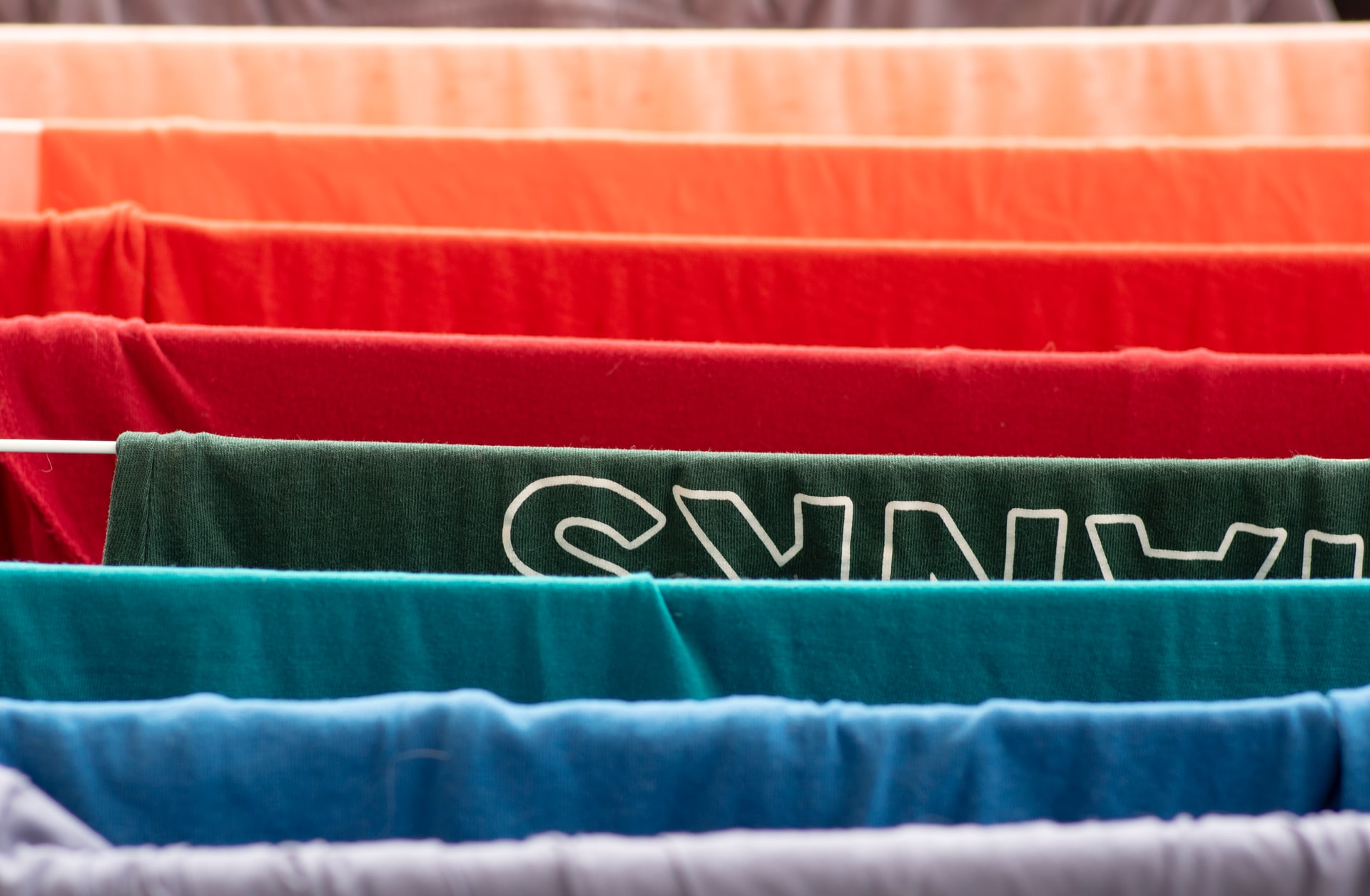 Color Profiling and Body Colors
The first group of paddles in your Color Profile are your Body Color Neutrals. They are the colors that stimulate the color of your skin, skin undertones, red tones beneath the surface of your skin, hair, eyebrows and eye hues. These colors that represent you can serve as connecting colors to connect you to your clothing. Particular metal colors can also serve as Body Color Neutrals.
The rest of the colors in your Color Profile are variations on the theme of your body colors or they are Complementary Hues. They are colors that look great on you and blend well with your Body Color Neutrals. When you wear colors in combination, they will be more effective if you in some way repeat an aspect of your own coloring with Body Color Neutrals.
Color Classifications
• Skin Tones: Skin tones may be used for underwear, shirts or blouses, companion or background colors. A skin tone may be an alternative for white. Be certain to add the proper amount of contrast when using a skin tone in your wardrobe. Head to toe skin tones may appear to be too bland.
• Red Tones: Some people have "high red color" in their faces. Others have more illusive red tones or seemingly not much red color at all. It is important to wear the reds that do not clash with your skin and hair. Reds may be used as blush, lipstick and nail color, or for any item of apparel used in the wardrobe.
• Hair Colors: Your hair is almost always visible, so its color can be a connecting color. The metal tones which are most flattering, are often derived from your hair tones. Hair tones are your most versatile neutral. Many leather goods are available in hair tones. Your more subdued hair tones may be used in combination with more colorful colors or with dark neutrals.
• Eye Colors: Eye colors will be flattering colors to wear in your wardrobe. They may be worn alone or combined with other colors. Avoid variations of your eye color that are so bright, that they make your own eyes look dull. Eye color can guide in the selection of eye makeup as well as clothing.
• Metal Colors: Metal colors can serve as accents and brighteners in your wardrobe. Metal colors may be worn in combination. Metal colors may be bright or more subdued. The size of the object will be a deciding factor in choosing the intensity of the metal. Metal colors may be used to "warm" particular clothing color combinations.
• Your Color Profile Harmony: Your Color Profile has an overall harmony. Be aware of this harmony in putting your clothing together. If you use colors that are not in your Color Profile, try to combine them in such a way with colors that are in your Color Profile to maintain your overall harmony.
Do you want to know more about fashion? Visit Quatty Wot to learn more!
------------------------------------------
Summer Fashion Advice & Tips for the Hot Weather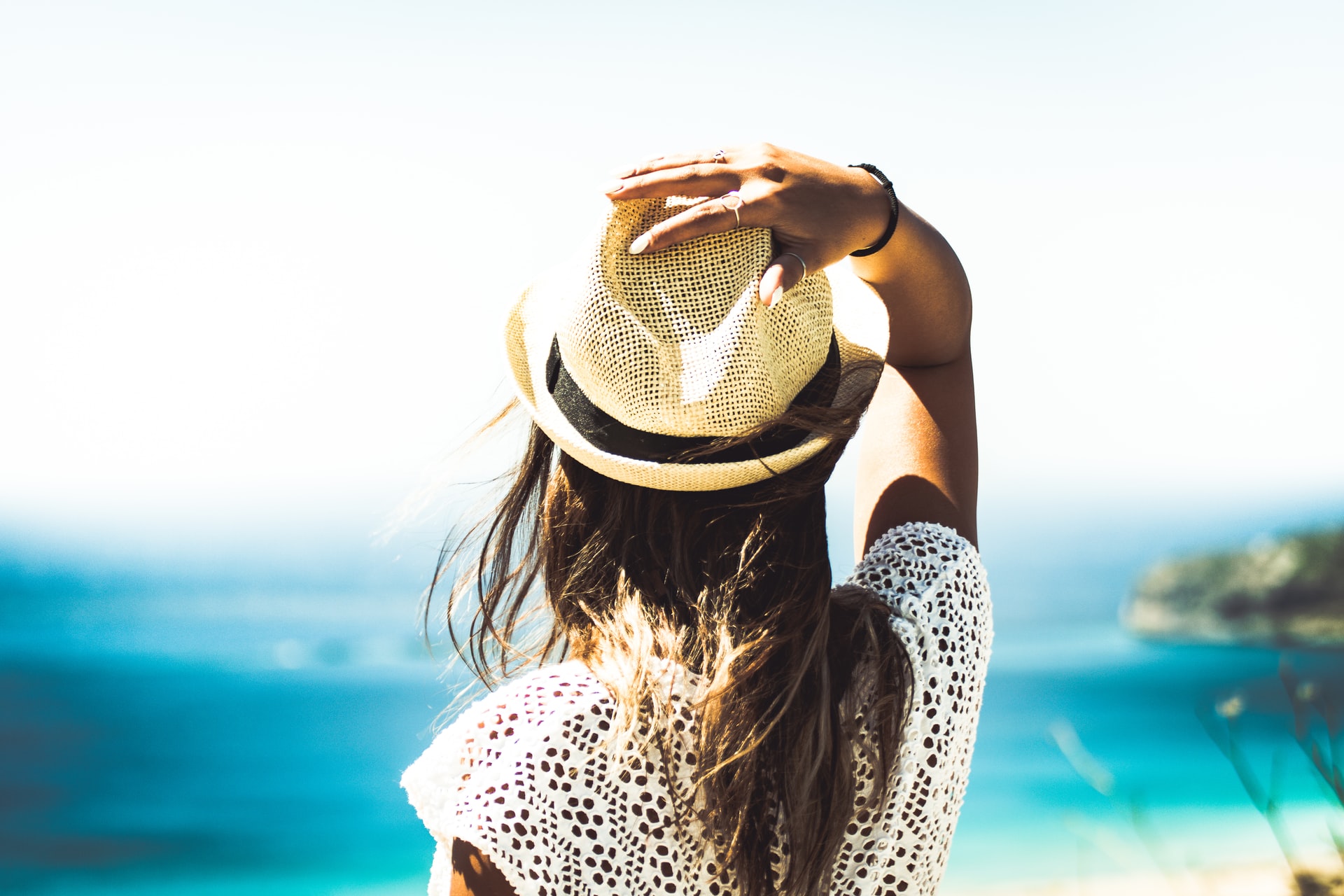 We're smack dab in the heart of the scorching summer season, when our tans are back and free-time activities in air-conditioned restaurants, bars, shops, theatres and museums are the recreations of choice. It's the perfect time to solve some of your sweltering-weather wardrobe issues with tips that will help you deal with them in style.
Hot Weather Fashion Tips
Problem: It's 100 degrees outside but 70 degrees inside.
You know it's officially summer when the air conditioner at work is finally on full-blast. However, there's nothing like stepping out of your home in a sleeveless blouse and feeling "just right" then getting to your desk and absolutely FREEZING.
Solution #1: Keep a shawl or scarf at your desk. This Geo-Striped scarf from GAP for $29.95 is a great example – choose a simple color and pattern so it will go with pretty much any outfit. Wrap around your shoulders or drape across your legs.
Solution #2: Bring a 3/4 length sleeve cotton cardigan. Covering your arms and shoulders will help keep the goose bumps at bay, and the 3/4-sleeve "light" sweater will do the trick. Seek "fine knit" for when looking for a light material – like this one from H&M for $19.95.
Problem: Office-appropriate footwear.
Unless you work at home, you probably can't wear flip-flops to work. But what's worse is ruining boots or heels with super-sweaty soles. Luckily, there are options like wedges and airy flats to save the day.
Solution #1: Wedges are here to save the day. The lift gives that necessary element of "dress-up" you need for the office, yet the variety of materials and sandal-styles they come in make them the go-to option for your summer wardrobe. Try styles like these roped wedges from Zappos for $49.99.
Solution #2: Breathable Flats. Also easy to walk in, flats made from light-weight material (or with a cut-out design) match your trousers and skirts with ease while still letting your feet breathe a bit. Keep an eye out for material that's "perforated" (tiny holes) – like these pointy flats from Nordstrom for $24.97.
Problem: Finding a summer dress that doesn't flaunt your bra straps.
While the "less is best" motto tends to prevail, it's really hard to find a summer dress that you won't have to buy a new bra to wear. However, there are several companies that always offer dresses with thicker straps or sleeves so you can get some sun without feeling too revealing.
Solution #1: LL Bean offers a variety of dresses that look like shirt or sheath styles (translation: thick sleeves or straps). Linen often comes in styles that won't show off your bra straps – like this linen dress for $49.99 that is structured to sit tight on your shoulders.
Solution #2: Modcloth also offers a huge collection of dresses of a variety of lengths that will keep you completely covered. I love this style – it shows your shoulders, yet will never let your bra strap slip. This dress here is $49.00 and comes in classic summer tones.
Problem: You like your arms, but not your legs.
Maybe they seem pale, or perhaps you're just in the mood to cover up. Still, you need to keep cool, so consider a long skirt or pants. The key with being comfortable while still fully covered means you should select fabrics that won't trap in your body heat like linen, cotton, or silk. These styles all look great with a tank, tee, or light blouse.
Solution #1: Long skirts – like the bottom half of a maxi dress – or even a maxi dress – is a great choice. GAP always makes lovely maxi dresses and full-length skirts in a variety of fabrics like this Trapeze Midi Dress for $41.99.
Solution #2: Pants – definitely make sure to choose a pair that fits right. Not too tight, but certainly fitted, lets a bit of circulation happen throughout the day. Most popular are the cuffed silk pants – you can wear these absolutely anywhere if you dress it up (a blouse and heels) or down (sandals and a cotton tank). Check out Old Navy – they always have a range of pants that come in different materials and cuts (i.e. long, ankle, regular).
Do you want to know more about fashion? Visit Quatty Wot to learn more!
-------------------------------------------------
Tips on choosing design girl clothes for different age groups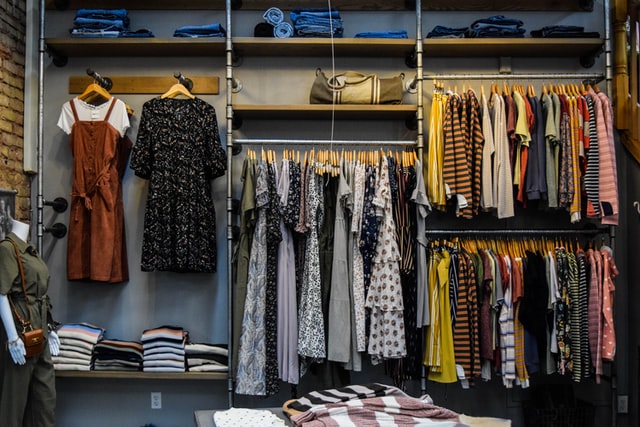 It's fun to dress a girl from the age of zero to twelve years. The advent of girls clothing designer has made the process more interesting. While buying clothes for girls, it is important to consider your size, height and shape. Older girls are aware of all their clothes , therefore , ill-fitting clothes can hamper your self-esteem. Here are some tips for parents who want to buy designer clothes for your little girls .
Baby Outfits
It is the dream of all mothers to dress your little princess and the clothes. Girl designer clothing is available for children too . So , ask yourself questions like "What is going to wear the dress more than once ? Is the dress wear will be a once- say, for example for a special event? " before buying dresses for her. For everyday use , it is best to stick to brands that are durable and luxurious. Daily use has to be comfortable and should be almost fashionable . Parents can get fancy bibs , booties , gloves and socks to improve designer clothes they have for their daughter. Avoid clothes that are too tight . You should be able to use and have the dress more easily , your baby may refuse to cooperate when it comes to putting the clothes for her.
For girls in the age group six to twelve
Clothes getting for the age group of six to twelve is a very cumbersome because the girls of this age are very choosy about what they wear. Better let her choose what she wants. When you buy online when she is with you when you are browsing through several sites that offer designer clothing girl . This not only increases their sense of responsibility , but also minimizes the burden of choosing the right clothes. In case, you need to clothing gift for your girl , it's best to buy a gift certificate so she can go to the store and choose what you like. There are many more choices of accessories for older girls . You can buy your hats, sunglasses , watches , tweezers , bandages , shoes , boots and more and make her feel like a princess.
Regardless of the age of the baby is one thing you should consider when buying designer clothes for girls is to buy clothes that can be washed easily. This is because children tend to get their clothes dirty very fast and is better to have clothes that can be washed quickly. Therefore, make an informed decision before buying girl clothes.
If you are looking for eco-friendly clothes, check out Circular Path now!
The Moncler Jackets And It Is Realm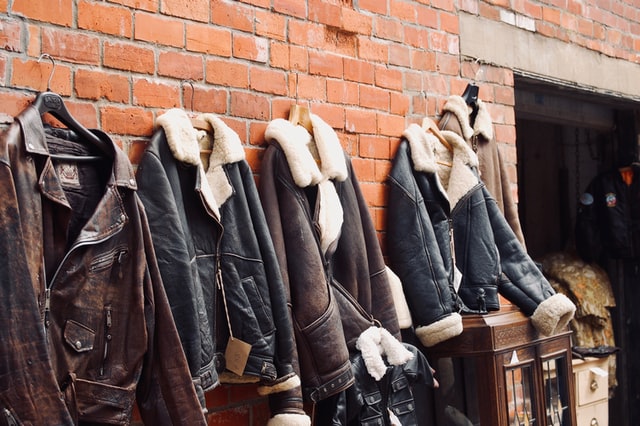 Fashion changes every year, which year, Moncler brings the recognition of jackets a brand new trend to customers. Renowned for outside sports, it enters fashion industry within the 1980's. First change type of jackets for males, the innovation of vest now gain popularity around the globe. Put on for whole year, vest trade as stylish clothes in 21th century. It consists of lower, although not so bloated as other vest, it may prefect show people's figure. For that thin, with jacket, you'll look so fashionable with T-shirt, jeans, shirt as well as boots. Choose vibrant colour of jacket, it'll transfer people's eyes with other places, not feel so tired, light ones are often required off and set on. Unique design with wonderful emblem, you'll feel different in moncler vest, for individuals who insufficient confidence, Moncler Jacket will refresh your positive about one second, in work and party, you'll share your happiness by using it.
However, using the recognition from it, the purchase expands to Asia, from individuals to stars, increasing numbers of people put on this brand. Even the world-class jackets highlight in stage. With wonderful colors and various size, its jackets solve the issue of various conditions. In Europe, it frequently rain and high snow outside, waterproof design jackets safe people even they forget their umbrella. In The Usa, windproof jackets have the ability just to walk in beach and sailing in Hawaii. In China, easily fit in any conditions bring warm and comfy to individuals who scared of cold. And in Africa, luxury products with highlight their skin, with wonderful colors, African can seem to be a lot more white-colored as well as breathable design maintain body water while skin is extremely dry in the winter months. Meet all people's demands, moncler purchase growing greater than other brands.
Never outdated, its products suit for whole ages, from older to youth, from top quality to low class, from high earnings to low earnings, in the winter months, it always list in should have item. Even North Face outlet competitor using the jackets, only the purchase of their good has exceed way over people imagination. Also stylish the perception of riders, skiers as well as individuals who like hip-hop occupy the majority of the market. Also we are able to put on at work and banquets, it attract the interest of increasing numbers of people. Recent, some stars share their collection online, including Moncler Jackets. Therefore, simply take your a quick response to obtain the products which attract you, and you'll really suit your choice and can never regret.
If you are looking for more sustainable fashion, visit Circular Path now!
Where is Organic Cotton Grown?
Most of the clothing that we wear is made of cotton. It is easy to take it for granted and forget the importance of cotton in our lives. From what we know, cotton is a type of fiber that grows into a ball. Cotton is mainly found around the seeds of cotton plans. Cotton is simply a by-product of the plant, to say that cotton is a type of plant is wrong. The plant is a typical shrub that is mainly grown in subtropical regions such as Africa, India and the Americas. This fiber is not used as it is but is spun into a thread to create cloth that we use in garments, sheets and other types of clothing.
Cotton was believed to be first spun by machines in England during the 17th century. It is because of England's Industrial Revolution and the famous invention of the cotton gin made cotton what it is today. Its use and necessity has been marked in the world ever since. As with any invention, its success largely depended on its ability to produce large quantities and the gin has made that possible. The production of large quantities of cotton fiber contributed to the rapid growth of the textile industry. In a span of a decade, the industry has grown to 8 million dollars in worth.
What Makes Cotton Organic?
When something is called organic, one can automatically assume that no synthetic agricultural chemicals have been used to enhance its growth. In this day and age, few agricultural products can be truly called organic and these products are highly sought after in the market. Organic cotton is no different. To grow cotton organically is to promote the natural biological cycle of plants. This is important to maintain the balance in nature and to not harm the land that feeds us. In the United States, the cotton industry goes through a rigid certification that decides whether the cotton produced is organic. A set of practices turned into a standard ensures that one has in his hands, organic cotton and nothing else.
The law states that if a producer or a seller would want to market his cotton product as made from "organic" cotton, he must meet and pass the standards that were established by the Organic Food production Act of 1990. Everything from the organic system plan to production and down to the handling are taken into account before anything can be certified. The use of pesticides must also be minimized to ensure that the product is not severely tainted with chemicals.
Buying Organic Clothing Supports the United States
In the United States, cotton is grown in major geographical areas that are collectively called the Cotton Belt: the Southeastern area of the country which includes North Carolina, South Carolina and Virginia, the Mid-South, which includes Arkansas and Louisiana, the Southwest region with Kansas and Oklahoma and the states of Arizona and New Mexico in the western region comprises of the areas where cotton is produced.
Click here if you are looking for an online store that offers clothes made in organic fabric.
Latest Looks in Swimwear for Over 40 Figures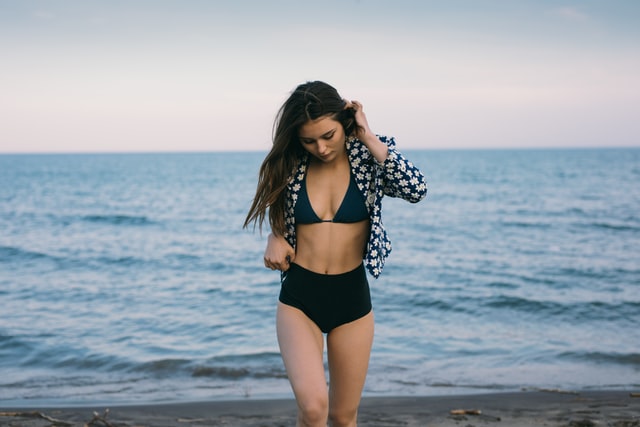 If you are over 40 you may be finding that your figure isn't quite as fabulous as it used to be, but no problem. The good news is swimwear is getting much better at helping hide that.
If you haven't bought a swimsuit in a while I think you'll be quite surprised to see that there are all kinds of new fabrics and styles that flatter 40+ bodies of all shapes and sizes. Hear the lowdown on what's trending this summer from the swimsuit experts I spoke to at Circular Path.
Deb: Bathing suits – What's in? What hot right now?
Flounce and fringes are very much in right now. They're both very fun styles.
A fringe bathing suit is ideal for sunbathing, and great for splashing around in the ocean. They're excellent for creating depth and drawing focus to your body's best features particularly if you have toned thighs and midsections. You can even use them to conceal your body's troubled spots. Flounces are especially good for less busty women because they give the impression of a larger bosom.
While black bathing suits are always in style, this season, bright colors are very much in. In terms of patterns Aztec inspired prints are so hot right now. They're fun and exciting but still hold a level of sophistication that is often the goal of a fashion forward swim gear wearer.
Deb: Many women find their tummies to be the hardest area to camouflage. What's the newest bathing suit technology for holding in the tummy?
Classic Bali tank one-piece by "Leilani"
Hiding a tummy is actually much easier than most people think and it doesn't just involve wearing the color black.
When choosing a swimsuit to hide a tummy consider these traits:
1) Patterns- Busy or floral patterns are great at distracting from troubled areas
2) Ruching- The crumpled effect of ruched bathing suits effectively camouflages your tummy
3) Plunging neck lines- A great way to draw attention upwards
4) Control tops-We carry a line of Anne Cole Control Swimwear. These suits are engineered to keep your curves beautiful and smooth.
Deb: If you are top heavy, are there certain styles that work better than others?
Top heavy women should try to take emphasis away from the bust, shoulders and stomach and draw the eye to the bottom half of their bodies. Simple tops with more decorative bottoms are great for this body type. Halter tops should be your best friend as they typically provide more support for your bosom. Avoid horizontal stripes above your waist as they will make your chest appear larger unless that's the look you're going for.
Deb: What about gals with the opposite problem…a small bust. What kind of bathing suit will take you from flat chested to fabulous?
The Media makes it seem like only women with large busts can look good in a bathing suit. This is definitely not the case. Flat chested girls can look amazing with flounce, ruffles, ruching, and horizontal pleat tops give the illusion of a fuller bust. Bright colors and stripes are great as they make your bust look fuller.
"Cole of California"- Palm Island Adjustable side tankini
Deb: Tankinis have been popular in the last few years. What figure type does a tankini most flatter?
Tankinis are often loved by plus size women. They're not as restrictive as one-piece suits but they're still great at covering troubled areas. They provide a level of coverage and comfort that's great for women of all sizes. But If you've got an hourglass figure you should not have a tankini in your wardrobe. You'll look much better in either a one-piece or a bikini.
And if you've ever tried to go to the bathroom with 2 kids in tow while wearing a one-piece, it's not hard to understand why they're a great swimwear style for mothers with young kids.
Fiji Floral Swim Dress by "It Figures"
Deb: Many women are self- conscious about heavy thighs. It seems there's no getting around this problem when you wear a bathing suit. Any suggestions?
First of all, to all women who feel insecure about their thighs; Don't. Women have bigger thighs that's part of what makes you a woman and not a girl. Yes it's true, large thighs are one of the harder things to hide in a bathing suit. But it's not impossible. The go to thing to do for women with heavy thighs is to wear shorts over your bathing suit. But then why did you get a bathing suit if you're just going to cover it up?
Instead look for skirted bottoms or swim dresses. They'll give just the right accent while hiding what you want it to. Low-rise bottoms will also do the trick in creating the illusion of leaner hips and thighs, but avoid anything too skimpy. Be sure to wear very decorative tops as they'll draw the attention up away from your thighs.
Deb: Petite women can have problems finding the right fit. Do bathing suits come in petite sizes and how do they differ from regular sized suits?
You don't really find swimsuits made specifically for petite women. Bathing suits are much more, one size fits all. For petite women though you want to go with bikinis as they will give your torso a longer leaner look.
Deb: Let's talk about athletic builds. What kind of suits are best when you are lean and muscular?
Look for styles that add femininity. Monokinis are great at accentuating an athletically built woman's subtle curves. Tankinis also looks great on athletic types because it shortens the upper body.
Deb: Bikinis- best bikinis to wear after 40 and still look age-appropriate?
Hands down La Blanca and Anne Cole bikinis are perfect for women over 40 that want a more sophisticated look. Their chic classy styles give the wearer a certain confidence and grace that you just don't find in those bikinis made for younger ladies.
Deb: Here's a common problem- short legs. Are there any bathing suits that will make your legs look a mile long?
Normally in the world of fashion, short leg problems are fixed with high heeled shoes. Unless you're entering some kind of bikini contest, heals and swimsuits are a terrible and really unsafe idea. Vertical prints, (especially bold, geometric type) v-shaped necklines, vertical cutouts and vertical anything can appear to lengthen your body and legs. High-cut thigh bottoms will for sure make your legs look longer. While heels are not good with swimwear, flashy flats draw the eye downward giving your legs added length.
Deb: Anything else we should look for in a bathing suit?
When it comes to looking good in a swimsuit it really comes down to the quality of the suit. A one piece that's $15 is not going to last as long or look as good. That being said there's really no reason to spend more than $300 on a swimsuit. Look for swimsuits with thicker and more elastic fabrics. Unique straps and fancy embellishments look really great in pictures when you're actually wearing them though they can be uncomfortable and leave really weird tan lines.
Deb: Finally, it's hard enough buying a bathing suit at the store. You suggest women try buying online- why, what are advantages?
There's the usual online shopping advantages like saving time and money, a much much much bigger selection and you get to read reviews before you buy.
Most importantly shopping online lets you shop from a comfortable place. We don't just mean ordering from in your nice cozy bed. One of the biggest problems women have with shopping for swimsuits in a store is dressing room anxiety. That fear that you'll look terrible in the swim apparel you've picked out. Many stores actually position their dressing room mirrors and use lighting to make you look a little bit skinnier so you don't get a true impression. And having to be around judgy strangers or pushy sales people can be nerve wrecking.
When you feel more comfortable you're able to make better decisions and not feel pressured by outside influences to buy something you don't really love. When you shop for swimsuits from SwimsuitsDirect.com you always get free shipping and free returns so you can order as many suits as you would like, try them on at home and easily send back the ones you don't like.
It seems all too often women hold back from the fun they can have in a swimsuit because she doesn't feel sexy or that she's insecure about her body. By learning about what swimsuit styles are right for your body type you'll be able to find and buy the best swimwear and wear it with a new sense of confidence.
Get the best men's fashion apparel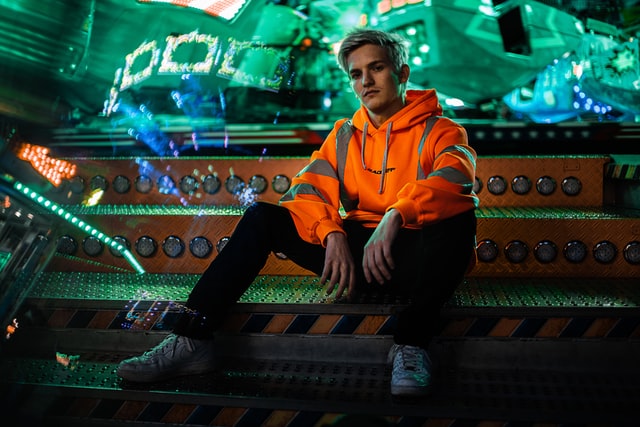 Fashion clothing, shoes, makeup, accessories, is a popular style or practice furniture or body piercing,. This is to distinguish the human dress with style, in many cases, refers to the habitual tendency. Naturally, the men and women in all things, for example, with its taste, you have a variety of fashion trends.
Men's Fashion always for that matter, is simple and straightforward than women's- or other gender. On the other hand, women's fashion, fabric, design, flashy accessories, are deemed to look very luxury and in detail. Most men prefer the type of simple shirt-and-jeans fashion, others please follow the more fashionable trend from punk to the K-pop.
Put it in the history of perspective, the fact that, is that it's own fashion has evolved over the years. In the 1920s, for example, men wore the guise of "night" and unique "noon". Suit, I was wearing the shirt of mellow shades. Completely glue white shirt and tailcoat down, along with the top hat and black leather shoes, won the fashion of that time.
Ten years later, in the 1930s, the infamous crash of Wall Street became the production cuts in the manufacturing industry, such as clothes. Men's fashion was upside down. Suit restructuring and shoulder by squaring off the pad. Double-breasted suit charcoal, iron and steel, navy, slate, and popular in colors like midnight blue grew.
Long, full cut of the clothes: post-war men's fashion of the 1940s prefer the new appearance. For the first time while the elderly are followed, young people has set the fashion trends. And, since for some reason, I have remained that way!
Certainly in this page, is not enough to enumerate all of the change of men's fashion. However, perhaps it for decades, suits for men, pants and shoes, it is safe to say that was continuously evolved in response to the demands of society. In the 1960s, for example, the suit becomes a tight fit, narrow pants, fashionable young people wore. Most of the men until further millennium turn, their hair is I wore a long and "fashionable" only over the next decade.
In the 90s, I had an impact on retro fashion. I have also appeared in style, such as the Gothic and cyberpunk. Men no longer adhered to one particular fashion, chose one rather they preferred. And, by the time this, it was available for everyone on the shelves of accessories anywhere outfitter! Even when the millennium hit, men's fashion is definitely, it was a combination of all of his best of the past few decades. The of baggy pants 1920s, I have configured fashion trend of men retro 21 century from the 1990s wound together casual shirt 40's, and all.
In terms of timeline fashion is worth noting that it is possible to repeat itself over time. Who my the oversized lens of RayBans mother is – Which is the bumblebee-like would I have thought that laughing about several times in childhood reasons – wonder actually find its way into the back trend! Hundred years from now, when today's fashion to become the future of fashion, fashion is often curiosity, it is determined by the imagination, and various people of taste, I would not be surprised.
If you are looking for tips on how to be sustainable in fashion, visit us at Circular Path now now!
Coping with Today's Fabrics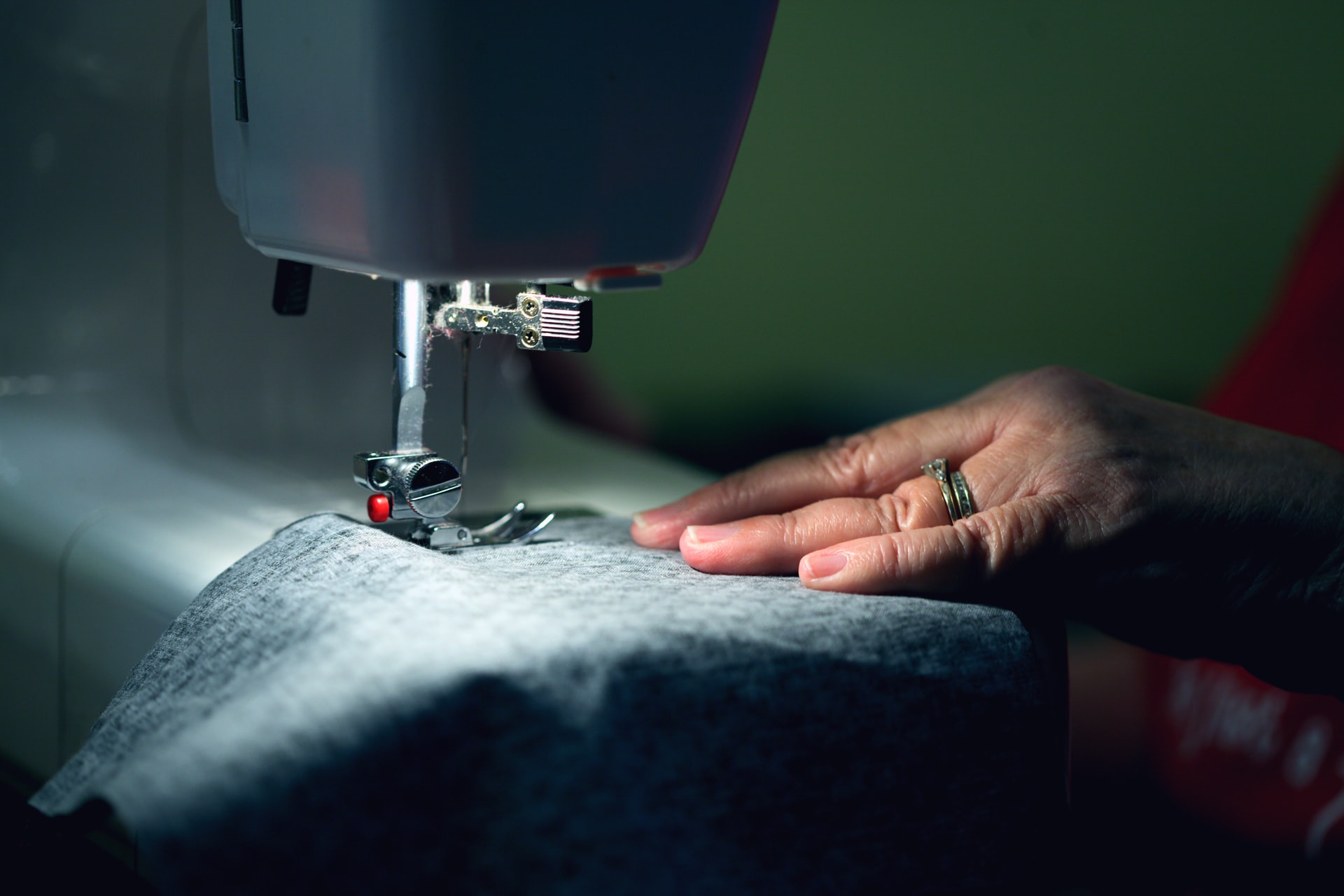 Rapid changes in the textile industry have produced various fibers and fabrics in the marketplace. Each requires its own care techniques and has its own performance characteristics. Choosing just the right items to meet your needs can be fun, but it can also be confusing if you don't have all the facts needed to make a good choice. Labels on fabrics and garments can help, but only if you read and understand them.
Fiber content labels are required by the 1960 Textile Fiber Products Identification Act. Their purpose is to protect you from mislabeling of fiber content on textile products and from misleading advertising. The Act was amended in 1985.
The Textile Fiber Products Identification Act requires that fiber content labels:
• Identify the fiber by generic name (the name of the family of fibers with similar chemical composition or origin)
• Give the percentage by weight of each kind of fiber in the product in amounts of 5 percent or more; if less than 5 percent, the label should read "other fiber(s)", the exception is if the fibers have a definite functional significance; example: spandex for elasticity.
• Tell who the manufacturer is (by name or registered number)
• Tell where the item was processed and manufactured (if it was imported or made in the U.S.A.).
Fiber content labels do not have to be permanently attached to garments. As a rule, however, textile garments with a neck must have the label attached in the center of the neck between the shoulder seams. Other garments should have the label attached so it may be easily seen by the consumer.
The Textile Act applies to all mail-order catalogs and mail-order promotional materials. The materials must say whether the textile product was made in the U.S.A., imported or both. If the disclosure of fiber content is made in any advertisement, the names of the fibers must be listed in order by weight. Percentages are not required, but fibers in amounts of less than 5 percent shall be listed as "other fibers".
Learning about fabrics and fiber families will help you make better buying decisions. Fibers are divided into natural and synthetic. In general, the natural fibers - cotton, linen, wool, silk, are usually absorbent, tend to soil, but are easily cleaned. They are slow drying and need ironing unless specially finished. Synthetic fibers are usually strong, heat sensitive and do not absorb moisture readily, so they dry quickly. They need little or no ironing. See Fiber Facts at the end of this section.
Synthetic fibers are divided into generic classes or families; each performs differently. Learning the generic family class is important since they must be used on clothing labels. Trade names are given to the fibers by the manufacturers. Trade names do not have to be on labels, but they often are. Some common names using trade and generic names are: Orlon acrylic, Dacron polyester, Antron nylon, Celanese acetate and Lycra spandex. Fabric performance, appearance and durability are affected by fiber characteristics, length of fibers, yarn size and ply and the amount of texturizing.
Manufacturers often create fiber blends because there is no perfect fiber. The reasons for producing blends are to reduce costs by using a cheaper fiber, for aesthetic purposes such as additional luster, unusual color interest and novelty effects, or to retain the desirable properties of fibers and to eliminate the undesirable qualities of fibers.
The proportions of fibers in a blend vary with fiber properties and the intended end-use of the fabric. Usually a textile product must have at least 15-20 percent of the fiber to make a meaningful difference in the texture or performance. Sometimes fiber names appear on labels just to make clothing seem superior or more prestigious. Silk and cashmere are often used in this way. Spandex is an exception. As little as three percent spandex will provide additional elasticity in a fabric.
Generally there should be no more than three or four fibers present in a textile product.
Some successful double blends are:
• 65% Dacron polyester/35% cotton
• 70% Orlon acrylic/30% Avril rayon
• 80% cotton/20% wool
• 80% Acrilan acrylic/20% cotton
• 55% Dacron polyester/45% rayon
Pattern and color are the only factors that are affected by a fiber when it makes up 10 percent or less of the total fiber content.
When blending fibers, manufacturer will add:
• cotton and rayon to other fibers to increase absorbency and comfort decrease static build-up, improve dyeability and cut costs
• acrylics to improve softness and warmth without adding weight
• polyester for abrasion resistance, wrinkle resistance and dimensional stability
• nylon or silk for strength
• acetate to improve drapability and texture
• linen for appearance, moisture absorption and wearing comfort.
In caring for items made of blended fabrics, use the care method recommended for the fiber present in the highest percentage. When the percentage of fibers is almost equal, care for the fabrics according to instructions for the most sensitive fibers. Whatever the fiber or fabric, follow the manufacturer's care instructions to keep the garment looking its best and make it last longer.
If you are looking for more tips in sustainable fashion, check out Circular Path now!
How to avoid dialing underwear through your clothes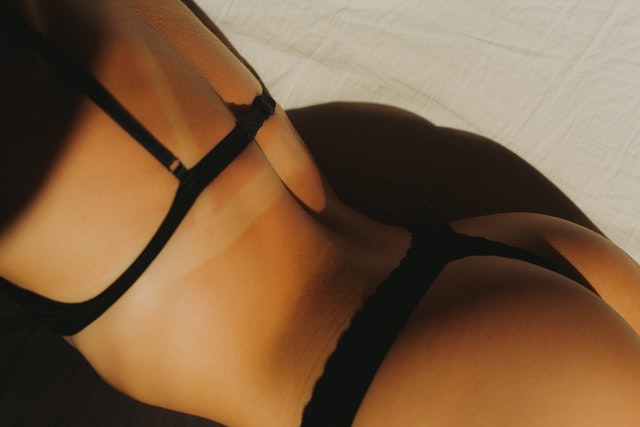 The brands of underwear can ruin the appearance of almost any outfit you wear either pants, skirts and even dresses. So ideally choose this type of clothing with invisible lines this way you will look more elegant.
Many clothing underwear can disguise other instead can highlight them even more. Although this depends on the material of the clothes you wear on. So if you want to avoid these mistakes in your attire heed our tips below.
1. Choose the most appropriate underwear for your butt as:
Keep in mind that there are many models and options for different body types, lifestyles and for different occasions. So when buying clothing ideally such advisors you first. Remember that with patience you will find that garment that fits your anatomy, taste or style. Please note that you should put your underwear by age, the shape of your body and ultimately your taste.
2. Choose the right color underwear:
Beware of the color of the underwear. Make sure that the color of it is suitable for the color of the clothes you'll be using. If you choose clothes with prints it is not recommended for use with white colored clothes. In this case the ideal color is to use a similar tone to your skin also known as nude. In short if the color of your underwear is not appropriate is higher the likelihood that the visibility of underwear lines.
3. Choose underwear with the right fabric:
The best underwear to not believe those horrible lines through your clothes will be all those that best fit your body. That is going according to the shape. Cotton garments tend to wrinkle causing lines, however recalled that elastic garments usually better fit without creating visible lines. Moreover cotton garments are very comfortable but it is best not to use them in clothes that make them noticeable as this type of elastic material are much thicker and these lines make them even more visible in your clothes, while the lingerie spreads (spandex) requires less elastic and there is even underwear that has no visible seam is also can be excellent option.
4. Choose underwear such as thongs (only if you are comfortable):
The thongs will be the best option to avoid underwear lines through your clothes, because this type of clothing lines that just does not show. Using thong is recommended, especially if you are tight-fitting clothing. But yeah careful with overuse of this type of clothing.
Click here if you are looking for a sustainable online clothing store.
Beauty tips for skin care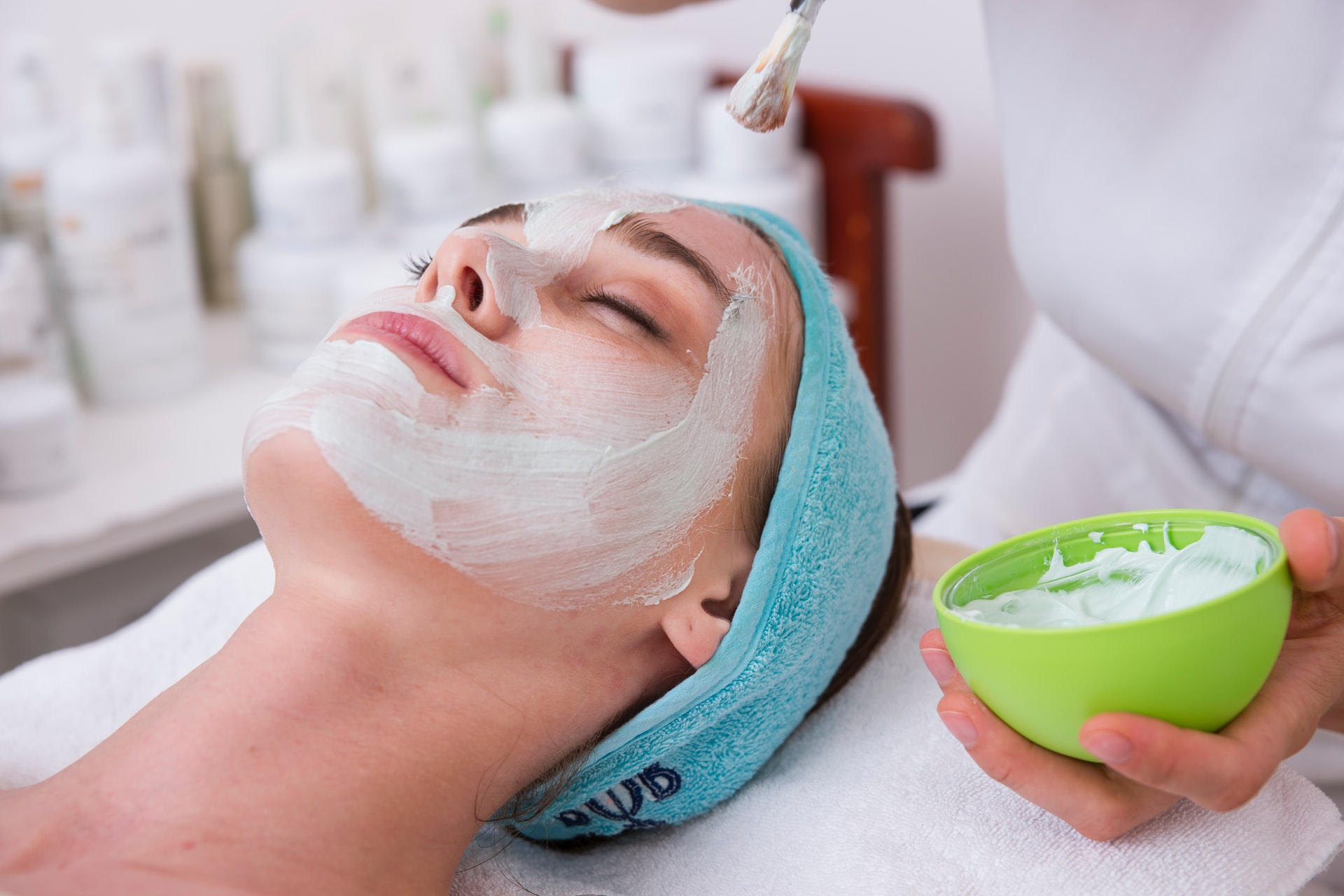 First of all it is important to emphasize that the most important factor in the appearance of the skin is the body in general is healthy.
We all want to keep our skin soft, smooth and unwrinkled. Although there are several tricks to achieve this goal home must not forget that living a healthy lifestyle is the best ingredient of all.
Taking care of our skin should be part of our daily routine. The skin is the largest organ in our body and must spend at least a few little minutes a day. If you choose to follow only one tip for taking care of your skin, it is you should use a sunscreen of at least SPF 15 containing zinc oxide (zinc oxide), titanium dioxide (titanium dioxide) or Parsol 1789 every day, even on days you do not shine.
One of the best allies to maintain beautiful skin, is milk. Milk has properties that produce collagen that tightens and makes the skin more flexible. Lactose softens and moisturizes the skin and regenerate skin fats. The famous Cleopatra never be forgot her milk baths. You can too!
Milk bath: Fill the tub with hot water. Make 4 or 5 liters of milk using powdered milk and add to the tub. Stay in the milk water for 20 minutes and rinse with warm water.
To recover from a sleepless: 1 beet cut into small pieces and blend with 1/4 cup milk. Put this mask on the face for at least half an hour (much better if you can for two hours) and rinse with warm water.
Nutrients for skin:
Lavender Gel: 2 tablespoons lavender flowers, 2 tablespoons of chamomile flowers, 2 tablespoons of sweet almond oil, 300 g of Vaseline. Heat the Vaseline with flowers and oil-bath for one hour stirring every 10 minutes. Strain and store in a tightly closed jar. Apply when it is cold and in gel form. For people who do not like to be Vaseline petroleum jelly, here are a recipe for how to make homemade jelly.
Aloe Vera Gel: Aloe vera is one of the most popular plants for natural skin care. The gel of this plant heals, soothes and repairs skin. It is also very good for dry skin and regenerate skin looks so young and radiant. To get the aloe gel can leave a leaf of aloe (Aloe vera) soaking in water overnight to get the iodine. The next day is cut in half to make the gel by scraping with a knife. It gets like a cream on the skin and can be left for a few hours and then wash.
Do you know that fashion can also help clean the earth? Click here if you want to know how.
How To Survive the Holiday Party Season - It's Nearly Here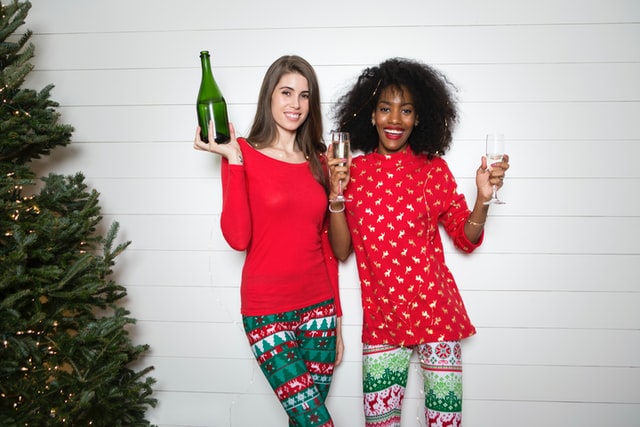 Hangovers, Tiredness and Fatigue - We Don't Want These To Be Part Of Our Christmas Holiday Season - Here's How To Avoid Them
Yes, the Christmas and Holiday party season will soon be upon us, and for many this means a constant whirlwind of drinks, dinners, parties and late nights. This is a time for fun and festivities, but can your body (and mind!) keep up, particularly if you are working all day and partying away all night? Here are some of the main culprits for giving us unseasonable feelings of exhaustion and also happily, some remedies to help you party with sparkle through into next year.
Alcohol
The holiday season is the time for many of us to enjoy a few seasonal drinks with our friends and family. But the havoc caused by just a few too many tipples can be drastic, not only dehydration, headaches, tiredness and irritability, but also feelings of depression after the buzz of the alcohol has gone. Its not great for the look of your skin either. But, hey, we are not saying that you can't go out and have some fun, just try and remember to mix in some glasses of water along with the wine, even have it with soda or lemonade, and you will be thankful in the morning. Stay away from spirits (especially the darker ones, such as dark rum or brandy) if you don't normally drink them as they are especially likely to give you a bad head the next day. If you do wake up with a hangover there is little you can do about it unfortunately, apart from keep yourself hydrated, and if possible try and sleep off the worst symptoms.
Rich and Fatty Foods
Who doesn't look forward to mince pies with cream, Christmas cake, a lovely roast Christmas dinner, after dinner chocolates ... the list of goodies to indulge in at Christmas is unending, and it would be wrong to try and avoid them all over the holidays. It takes your body a great deal of energy to digest a huge Christmas meal, hence the classic feeling of tiredness after a large Christmas lunch. It is actually better for you to take a nap and let your body get on with digesting the food rather than diverting it's engergies away by taking a walk. How nice to know that you are doing your body a favour by taking a classic Christmas nap in the afternoon after your dinner! Other things you can do to avoid total meltdown of your digestive system is to swap a few foods for alternatives which are just as yummy. Instead of a box of milk chocolates indulge in a bar of high cocoa dark chocolate, rather than salted crips and nuts, go for a handful of unsalted almonds, walnuts and peanuts, and try to give the marzipan and icing a miss from the cake, as it is mainly just sugar which can give you a blood sugar high which will then dip leaving you feeling more tired.
Late Nights and Colds and Flu
Yes, these are related, because if you allow yourself to become run down and tired by burning the candle at both ends, drinking too much alcohol and eating too many unhealthy foods, you are more likely to catch any germs that are doing the rounds. Seasonal changes in weather can encourage cold and flu germs to breed, and if you are not looking after yourself you will become their victim. Try and get at last seven good hours of sleep a night, avoid drinking alcohol every day and if you feel you are not getting at least 5-a-day fresh fruits and vegetables, then take a multi-vitamin to cover all bases. Remember too, to wash your hands, or use a hand cleanser gel to keep germs away. Only Rudolf looks good with a red nose at Chrismas!
Click here if you are looking for clothes to wear on holiday? Check us out to get the best fashionable clothes that can help our planet.